FIND, AQUIRE, AND RETAIN MORE CUSTOMERS
- 5 weeks with a live instructor
- CEOs & C-level only
- Small Class Size (Max: 15)
- Sales Leader Certification
- Sales Leadership: Strategy and Performance Textbook ($90)
Submit a short application to see if you qualify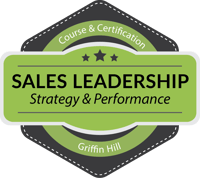 To qualify, you must meet ALL of the following:
Be the CEO, CRO, or COO
10 - 200 employees in your company
Over $2M in annual revenue
What are the exact class dates?
SEPT 9, 16, 23, 30 & OCT 7
Every Friday 10-11am MST for these five weeks
Why is the price so low?
You know what sales training costs...it's much more than $499. Usually you'll pay $1200 - $2000 for this kind of sales education.
But right now, we are celebrating the release of iLasso, our new sales enablement platform. And that's great news for you...it means your ROI will be even that much greater!
Accountability
How do you hold sales teams accountable to large commitments but also to daily goals without nagging?
Finding the Best
What are the top methods for finding and attracting the most valuable salespeople to your team?
Motivation
How do you balance external motivators with internal motivations for maximum productivity?
Sales Performance
What is the simple but rarely used formula that drives quick and consistent results and improvement?
Process & Pipeline
Which sales process is the most thorough while still being simple enough to use, and how can it fill and progress pipeline?
Coaching
How to find time to coach. What types of teaching and coaching work best? How does the sales leader getting coached increase results of the sales team?
Week 1 - Principles of Sales Leadership - 9 Essential Behaviors
Week 2 - The Sales System: Process, Plays, Metrics, and Coaching
Week 3 - Build a Performing Team: Recruiting Principles and Practice
Week 4 - Inspire, Motivate, and Teach: The Cadence of Continuous Development
Week 5 - Set the Agenda, Assign Responsibilities, and Hold People Accountable
Instructor may adjust topics or order based on student need & experience
FREQUENTLY ASKED QUESTIONS
What exactly is the performance system I'll get access to for free for 2 months?
You'll get free access to all the tools and benefits that Elite members enjoy. This includes Learning, 1:1 Coaching, and Technologies such as High Performance Journal, Goal Achiever, Scorecard, and Priority Alignment Tool. This will give you exposure to the methodology and tools that high performing sales leaders are using to grow revenue faster and more efficiently.
Who is Dr. Scott Baird?
Dr. Baird is a veteran executive coach and business consultant who studied human and organizational performance while putting scientific research into practice with hundreds of sales teams.
He is the author of the most-widely used textbook used in colleges and universities for sales leaders: Sales Leadership: Strategy and Performance. He's also the author of Be Brilliant! How to Master the Sales Skill of Persuasive Questioning, the book that Stephen M.R. Covey calls "Exceptional!"
Dr. Baird's Ph.D. in Human Performance Technology uniquely qualifies him to help business leaders turn principles into valuable performance outcomes. His MBA attunes him to business issues including leadership empowerment and employee engagement. Dr. Baird brings 30 years of business performance research and consulting to Griffin Hill's clients. His innovations in human and organizational performance constitute a new technology that elevates performance on a sustained basis.
Why Griffin Hill?
With a strong reputation, Griffin Hill gets most new clients from referrals and recommendations from clients and past clients. Griffin Hill has a long history and track record of helping leaders and their teams to dominate and outperform, even in the hardest markets across industries such as Technology, Financial Services, Manufacturing, and Business Services.